FANI HOTEL
AGIOS NIKOLAOS - EDIPSOS
The Hotel Fani has Studios and Double Room Apartments that will make you feel at home, we offer comfort and relaxation. Located in Agios Nikolaos, built in a green environment, the distance from the sea is 30 meters. The distance from the city Edipsos (Aidpsos) is 1.5 km and from the village Edipsos 1km.
It has 29 Studios – Apartments, of which 19 are one-room Studios and 10 two room Apartments .
The capacity of the hotel is 76 beds. Enjoy the balconies of the hotel's view and the sunset in the northern Gulf of Evia.
The hotel's barbeque is available to all our customers and can use it anytime without any charge.
A short walk ( 2 minutes walk ) from the hotel there are taverns , cafes and kiosk .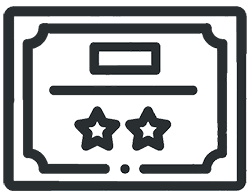 The hotel is based on the EOT (Greek ministerium of tourism) belongs to category: Studios & Apartments – Hotel.
Enjoy your vacation
in an environment of relaxation and calmness.

Available Studios & Apartments

Available Studios & Apartments